Buuurrrrrr we are getting an arctic blast here in Illinois. With wind chills of -20 below, doing chores this morning wasn't as pleasant as usually. A few animals had to be moved to different buildings as once warm spots are now fridged cold. I'ts 10:27 here this morning as I type this and I have already been outside several times to check on the goats to make sure they are staying warm.
As I was walking to the goat barn I noticed this little Dandelion... I don't think I've ever seen a dadelion getting ready to bloom in the middle of Janurary! We have had some wacky weather that's for sure! Poor flower almost looked like it was trying to warm up in ray of sunlight.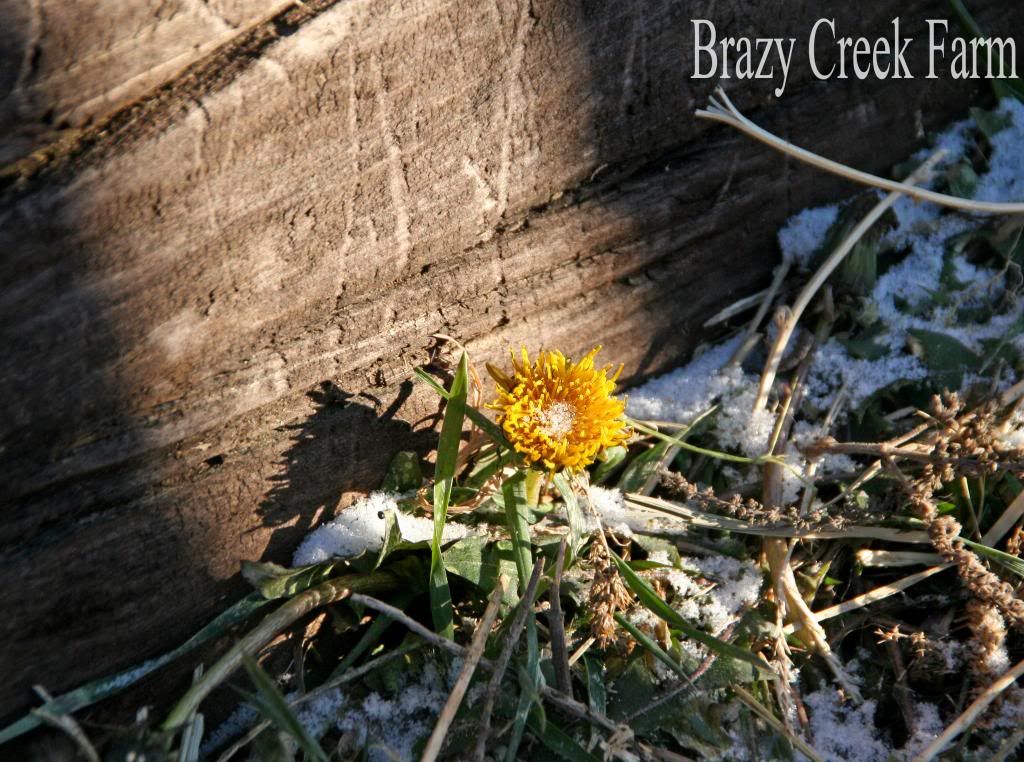 Bella, Mille, and Henry the cat are staying nice and cozy under the heat lamp. Its really not that bad if your out of the wicked winds!